Gas Fitters – Sunshine Coast
Looking for Sunshine Coast Gas Fitters? Regardless if your on natural or Liquid Petroleum Gas (LPG ) now or looking to use it, Gas is a great energy source for cooking, heating and more.
We are experienced Gas Fitters in this field. We can assist in connecting new appliances or installing gas supply lines in domestic or commercial properties. We can also provide a gas system maintenance and appliance repair service.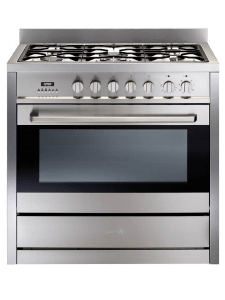 Gas Fitting and Testing Domestic Appliances
Your Appliance that your wanting to connect may not be new. in most cases this is not a problem as we do many re connection of used appliances . we can check the appliance condition and certification to make sure it meet all requirements to be re installed.
There is a level of safety attached with the use of gas and we feel you don't want to use just anyone!. We are licensed gas fitters and educated in this field so you will be in good hands.
Installing New Gas Cooktop – Stove
Its very common to replace an Electric hot plate with a gas stove, cooking with gas is a lot faster and can be more responsive. Most Gas cook tops don't use a lot of gas so it also efficient. We are more then happy to get you started and get you cooking on gas.
Gas Fitters Testing for leaks
If you have gas on your property and you think you can smell an odour or the gas usage seems to be higher than normal then don't chance it! Give us a call immediately. One of our friendly gas fitters will be on the way in no time at all. We can test your gas line and appliances for leaks and detect and repair any issues you may have or give you peace of mind that everything is ok.
---
One of our latest projects connecting Gas to the commercial Kitchens in the Big Top Shopping Centre.
Things that you will need to know
Not all gas appliances can be installed inside. Manufactured appliances can look the same but they are not. Most Gas Appliances that are to be used outside only are often labeled as such and are not safe for inside use.
Indoor appliances that don't have a compliance plate with an approval number are not permitted to be installed.
If the appliance is for indoor use and has no plate, certification can be done by a qualified person.
Most popular gas installations are domestic Cook tops / Hobs and restaurant appliances.
We are fully licensed. See this page on Gas Fitting License – what you need to know.
We Cover all areas of the sunshine coast around Caloundra up through Wurtulla, Kawana, Buderim and Coolum are just some of the areas we cover. If you're thinking of installing gas in your new home or wish to change from electric then contact us today to arrange a free quote.
Reach out to the team at Dickson Plumbing and Gas Fitting today!