New Homes
Building new homes can be exciting but at times it can be stressful. Having trades people by your side that are friendly, reliable and helpful with the right knowledge can be the difference between a good or bad experience.
For several decades we have been installing plumbing in new homes and fulfilled our clients their dreams, wishes and visions
We specialise in assisting builders with their plumbing and gas certification needs. If you are a builder, investor or project manager and require a plumber or gas fitter for your any of your new homes then call us. We can supply and install gas hot water systems, gas ovens, kitchen, laundry and bathroom appliances and more.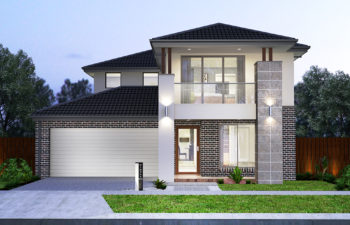 Here is a list of some of the builders we have worked with:
GJ Gardner Homes
Plantation Homes
Hallmark Homes
The aim at Dickson Plumbing & Gas Fitting is to give you the best advice and research the latest trends for you. When we start your home we are not just doing your plumbing, we work for you.
As you would know when you do some research, the trend in the building industry is to rush the work through and quality is often being neglected. At Dickson plumbing & Gas fitting we are different. We like to get the job done on time and get it done right.
Some Guidance on New Homes
Deciding to build a new home is super exciting! Before you go signing the papers and selecting the colours of your new kitchen or designing the layout of the home, it's important to do your research. Visiting display homes is a great first step on your building journey, this may determine your choice of builder, however it can also be quite overwhelming.
To help you make the most out of visiting display homes and make it a little easier, we've put together some tips to make it a valuable experience.
Research
Do your research – compare the inclusions and exclusions and the quality of those fixtures and fittings. As a general rule most builders work to a square metre rate. For example if the base home without the fancy add-ons is valued at $180,000 and it's 300m2 then the cost per m2 = $600/m2. Other builders may come in over that figure and that's okay. You typically get what you pay for in this industry.
Trends
Don't add a feature because it's trendy. Trends change and this could impact the final selling price of your home. The average Australian spends 3-5 years in their first home. Build it with a neutral colour scheme and add pops of colour with your linen and accessories.
Experience Matters
Ask the builder how long they have been building for? Ask to see their QBCC No. and Insurance. Ask what other dwellings they have built in the neighborhood or further afield. If they've got a good reputation then you are safe. Enjoy your new home!
Our Experience when it comes to New Homes

The experience covers many years having builds for private and builder clients.
If you are ready to build, contact us. We will be more than happy to hear from you and help you out.