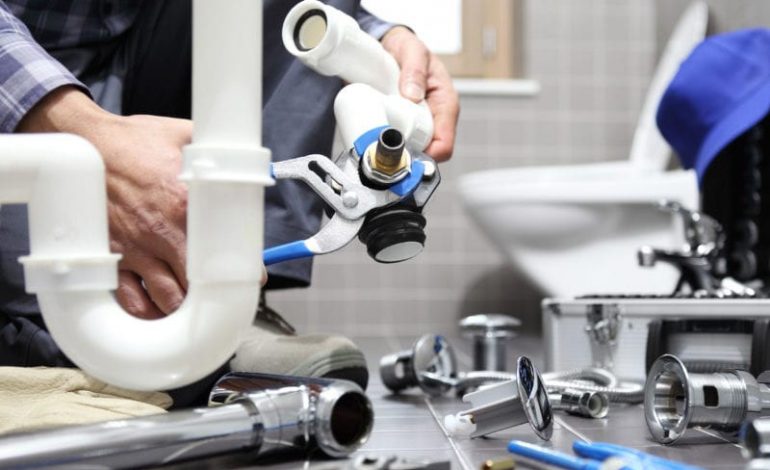 Finding a Plumber Near Me on the Sunshine Coast is easy with Dickson Plumbing
Plumber Caloundra
Dickson Plumbing and Gas Fitting / Plumber Caloundra Operate Daily. We have two vehicles on the road to attend to our clients quickly. We are a family run business and base our work on honesty and quality workmanship. We get it right the first time is our motto.
We offer Free Quotes and our friendly local service is always delivered with a smile.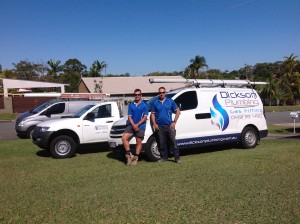 Plumber Caloundra / Maintenance
We cover all aspects of maintenance work including replacement Hot Water Services, repair or replace you mixer taps , finding water leaks .
Needing a new toilet or just need it fixed we can help with all the advice you need.
Plumber Caloundra/Gas Fitters
If you're in need of a gas fitter you have come to the right place. As a licensed and insured tradesman, I've been gas fitting for over 20 years. My knowledge is extensive.
I cover domestic and commercial gas fitting projects across the Sunshine Coast, and I have connected many restaurant appliances and the most common Gas hobs into clients homes.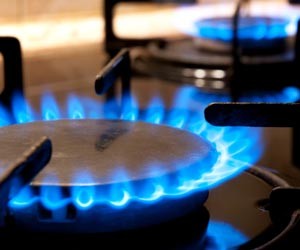 When connecting gas into your home there are some requirements that the need to be meet under current Qld Regulations.
A licensed gas fitter from our team can identify the correct location of gas bottles and regulators to meet these requirements and keep the gas system safe in your home or premises.
Caloundra Plumber/Drainer
Dickson Plumbing and Gas Fitting also take care of all your storm water and sewer drainage needs. If your backyard is being flooded in a heavy storm, we can work on a solution for you. Give us a call and get things started.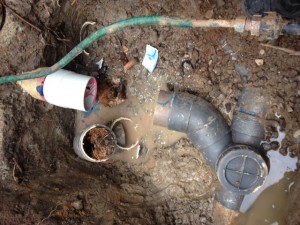 Tree roots in your sewer pipes are often a cause for concern. We can place an inspection camera to locate the problem and give you a report. Once a plan has been set, the drain can be dug up and repaired.
Has your home had a sewer back charge that entered you home and the overflow gully did not work?
We can fix that to.
Other Services
At Dickson Plumbing And Gas Fitting we cover a number of areas. We are Renovation Experts when it comes to laundries, bathrooms, and kitchens. We can bring your home renovation ideas to life. It is something we enjoy getting involved in. We offer a cost effective pre-planning services all the way up to the stress free completion of your project.

Backflow Testing
Testing and repairing back flow devices in Caloundra and surrounding areas on the Sunshine Coast forms a large part of our workload.
We can often reduced water loss, and bill shock by offering customers a useful insight into water usage trends. We do the job right – picking up on things that others have left out.
Plumber Kawana
Done a Google Search for "Kawana Plumber"?
If you are located in any of the following suburbs, we have you covered:
Buddina
Birtinya
Minyama
Kawana
Kawana Island
Wurtulla
Mooloolaba
Our Team
One of our fully qualified, licensed and insured plumbers will arrive to you within 24 hours and diagnose the issue. If they have the parts on hand they will fix the problem straightaway and leave your home as it was found. We pride ourselves on being fast, affordable and clean. Our Sunshine Coast based family-run business has been built up on the backs of many client reviews.
We have a team of highly trained staff that include estimators, plumbers, drainers and gas fitters. They are cross-trained and work to a very high standard. What sets us apart from similar companies is our level of customer service. We don't turn up late, we don't make a mess and we don't sell you stuff you don't need. We hold each other to a high level of transparency with the customer. We place ourselves in your shoes first.
Our Services
We have a team that cover from North Brisbane to just south of Gympie, however most of our work comes from the greater Sunshine Coast region. In fact, historically the Kawana region between Mooloolaba and Warana has been the busiest area for us. We average a vehicle in that area at least twice a week. Many of the homes are decades old and in need of a HWS upgrade, a fresh new bathroom or an upgrade in their gas appliances. Whatever you need, call us. We can source the items at trade price for you and potentially save you thousands on a home renovation.
We take Gas Fitting seriously. We follow the current legislation.
Your review is important to us so we like to make sure you are truly happy with our workmanship. If you would like a quote please contact us.
Home of the best Sunshine Coast Plumbers
Dickson Plumbing & Gas Fitting are noted as one of the best Sunshine Coast Plumbers in the region. Their family operated business is based on the Sunshine Coast. They offer a range of plumbing and gas fitting services at affordable everyday prices.
Just because they are affordable doesn't mean that they lack quality or experience. In fact, Shane Dickson (owner) has over 20 years industry experience and is a trusted name on the Sunshine Coast.
Fully Licensed QBCC Plumber
No Call Out Fee
Open 24 hours a day, 7 days a week
Quality Materials Installed
They leave the site clean and tidy
On time and reliable
Pensioner Discounts available
Proudly Australian Family Owned and Operated since 2002
Dickson Plumbing & Gas Fitting provide skilled tradesman to the Sunshine Coast. This also includes North Brisbane and the Gympie areas upon request.
Regular operation areas around Caloundra, Sippy Downs, Warana, Maroochydore, Buderim and Mudjimba are almost a daily occurrence. You'll also find their vans in the Nambour and Palmwoods region. Their high standards in selecting trades people to be part of our team is of great importance to them. They like to ensure you get the quality of work that's consistent to the Dickson name. Dickson Plumbing have a reputation to up hold as one of the leading Sunshine Coast Plumbers and Gasfitters.
New Technologies
To further provide a high level of quality and value to all of their clients, Dickson Plumbing & Gas Fitting embrace new technologies. Their investment in tools allows them to keep up to date with new plumbing and gas fitting methods. They regularly attending training sessions as required. Gas Fitting and Plumbing Industry standards change often and they like to maintain high standards.
Dickson Plumbing & Gas Fitting adopt a policy of being knowledgeable, trusted and reliable when it comes to safety, compliance and competence.
Sunshine Coast Gas Fitter
Dickson Plumbing & Gas Fitting use the latest advanced materials to get the job done right.
Testing, repairing and installing all types of gas appliances. Not sure of the installation in your home, give Dickson Plumbing & Gas Fitting a call, and a gas fitter can help you get started.
Plumbers Sunshine Coast – Quick, no-fuss solution
Shane Dickson is a Sunshine Coast Plumber and Gas Fitter that you can trust. He cares about the people he works for in ensuring quality of workmanship and honest advise. Shane is more than happy to acquire information for you that's not already on hand. Shane likes to ensure that any plumbing or gas fitting client is fully informed about the process.
Dickson Plumbing and Gas Fitting have had solid 5 star reviews from residential and commercial clients across the Sunshine Coast and Moreton Bay region.
.
Contact us for a obligation free quote today. Speak to a Sunshine Coast plumber that genuinely cares about quality workmanship and attention to detail.