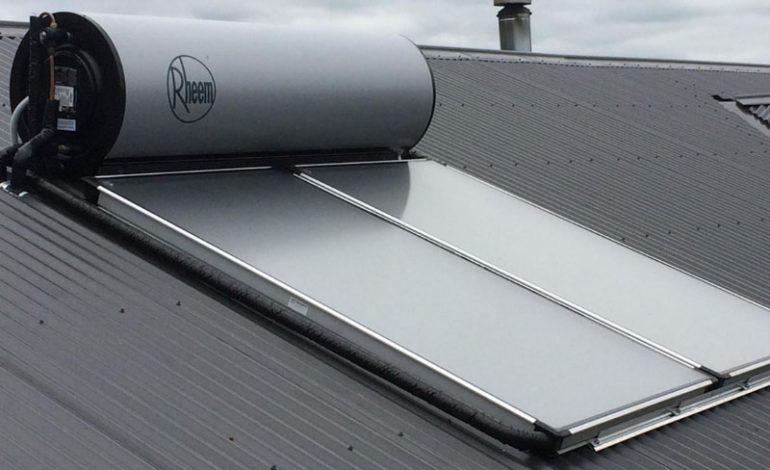 The Ultimate Hot Water Service Road Test
By Shane Dickson
Purchasing a new Hot Water Service can be an expensive process for most home or business owners. Often, the owners have many questions regarding the purchase, installation, and life-span of a hot water service. I will deliver my thoughts based on my 35 years of first-hand observation, knowledge, and experience. I have also conducted recent research through each supplier and manufacturer and have delivered their information inside this article.
How Long Should A Hot Water Service Last?
Well in most cases we can predict the expected life span of the new unit by monitoring the age of previous similar units when they have failed and need to be replaced.
At the top of the list would be Heat Exchanger Units, with copper-core. They are not seen so much these days. Secondly, the Rheem Glass Storage Tanks offer a great shelf life. Both units average an impressive 27 – 31 years which is remarkable.
Note: That water quality and servicing can have a big effect on life span, for example, bore water can be very hard on tanks.
[blockquote photo="https://www.dicksonplumbing.com.au/wp-content/uploads/2015/01/about-image-2.jpg" author="Shane Dickson" company="" link="" target="_blank"]Did you know Rheem makes Aquamax, Vulcan, and Everhot storage tanks?[/blockquote]
Are Aquamax, Vulcan, and Everhot Hot Water storage tanks the same?
What I can say is they don't all last the same, Aquamax tank being an average life of 14 – 20 years. Vulcan and Everhot have a better life-span and come in at around 22-25 years.
Are Dux Hot Water storage tanks any good?
From what I have seen in the past, older models were okay but didn't have a longer lifespan, but I believe they have improved a lot confirming with Dux that sacrificial anodes to stop rust have increased in size by approximately fifty percent. They have made advances in the enamel coatings of the internal parts of the tank and this has provided a significant improvement.
The Therman Hot Water Service from Reece Plumbing Supplies is made By Dux Australia.
As for Rinnai Storage Units, they are the new player in the market, I can't say how long they last, only time will tell. I have to see one die in the field before I can know their durability.
Heat Pumps
Being a small aircon unit incorporated into a storage tank can vary in life depending on brand usage, water quality, and position, from what I have seen 15- 17 years in average run time.
It can be a little hit and miss with heat pumps. Some previous clients have had bad experiences with some of the earlier heat pump models. Rheem's first generation heat pump failed in the first four years.
I have a second-generation heat pump aged 5 years old and have had no problems yet. I would say most heat pump brands have improved over time and I think they are a great system. Very cheap to run!
Instantaneous Gas Hot Water

From what I have found out in the field is the mechanical type pilot systems run the longest, but their limited inflow rate is ideally suited to smaller dwellings. They have a much lower efficiency rate, and in some cases have lasted for more than 20 years.
The electronic type that needs full-time power is very efficient with regular 6-7 star ratings. They offer a good flow rate, and most will run without problems for 12 years before they start having little issues. On average they get replaced around the age of 15 years.
My Top Pick of Instantaneous Hot Water Units are:
Rinnai
Bosch
Therman
Solar Hot Water

The lifespan of a solar hot water system will vary a lot depending on brand or type. For example, a quality "plonk on", which is a tank and panels on your roof has been seen running 27-30 years, as they work on convection, not a circulation pump so fewer things to go wrong.
I have seen Split System Solar Hot Water Systems with the tank on the ground fail on average at the 15-20 year mark. The thing is, they are good but do require more maintenance. They run a circulation pump that would need replacing every 5-7 years at $350 plus labor, they also require electronics to control them.
Keep in mind you get what you pay for! Cheap systems in both types can be made up with cheap panels or tanks and they can fail as early as 3-4 years, so buyer beware.
How much do Hot Water Systems cost?   
Quality does affect the price but to give you some idea of what you could be up for I have put together some figures.  Note with tank prices I have looked up online and this can vary depending on sales or store prices.  Installation figures will vary depending on your situation so this will be a guide only.
Different HWS require different valves and fitting to install them such as tempering, cold expansion, isolation, pressure limit, and reduction valves. Subject to what state you live in, you may also need to pay council fees, like a Form 4 notice in QLD. Perhaps even a Gas Certificate to comply with regulations. Best to ask your plumber and gas fitter.
| Image | Description | Unit Price (Feb 2021) | Approx. Install Fees (Feb 2021) |
| --- | --- | --- | --- |
| | Rheem Solar – All on Roof | $4,100 | $4,900 + Electrical |
| | Therman 250lt storage hot water service | $972 | $1750 + Electrical |
| | Rinnai 26B Gas Instantaneous | $900 | $1400 + Electrical if needed |
| | Rheem Solar all on roof | $4,100 | $4900 + Electrical |
| | Hydrotherm heat pump | $1,600 | $2450 + Electrical |
What is the most efficient Hot Water System?
Many factors come into play depending on the energy type and usage so I will try to make some sense of it for you.
Electric storage can be the most costly and should be run on the tariff to get cheaper rates.
If we talk about gas, there can be a lot of variance in running costs, so keep in mind there is natural gas and LPG liquid petroleum gas in bottles, as far as I know, LPG will cost more.
So if we are looking at LPG instantaneous of 26lt per minute, a house with a small number of people would be cheaper to run than a storage HWS, conversely, when you have a large family, the gas usage on that unit will be way more. I have seen families changing 90kg bottles at $110 each every 60-90 days.
Solar Hot Water
Solar Hot water is very efficient provided it is installed correctly facing north on your roof and has no or very little obstruction from the sun. Although Solar Hot Water can be highly efficient, it can be one of the most costly to install upfront. One big factor to consider is Winter! On cloudy days, there is little or no heat from the panels generating hot water, so typically the unit runs at a higher rate.
Heat Pump Hot Water  
Heat pumps can be just as efficient as solar on your roof. They draw very little power to run a small compressor and fan. They can operate in rain, cloudy days, and full sun.
The warmer the environment around them the better they work but can still operate in temps as low as -10. Another plus, is they are cheaper to install than a roof-based solar hot water system. The only downside to them is the fans do make a noise, and they have more moving parts that can go wrong. In some cases, they don't last as long as a quality roof solar hot water unit.
Energy running costs per day by Quantum are as follows.
| HEAT PUMP | STANDARD SOLAR | LPG | ELEC. STORAGE |
| --- | --- | --- | --- |
| | | | |
| $0.90 | $1.15 | $3.25 | $3.40 |